Product Designer
Microsoft App Experience
As a designer on the Bing Application Experience Design Team, I was tasked with reimagining some of our apps and experiences across our platforms. I was in charge of our global White Label initiative and worked with various partners to help them build apps that fit our ecosystem. I later transitioned to the Design Implementation focus team to help port our apps over to Windows Phone 8 using XAML.
Explorations & Prototypes
Our team created apps and experiences that were renowned and well received by the press. The key to our success was rapid iteration and design implementation. I not only lead the team in many explorations, but was uniquely able to take these explorations directly into the prototyping stage or conduct exploration directly within code.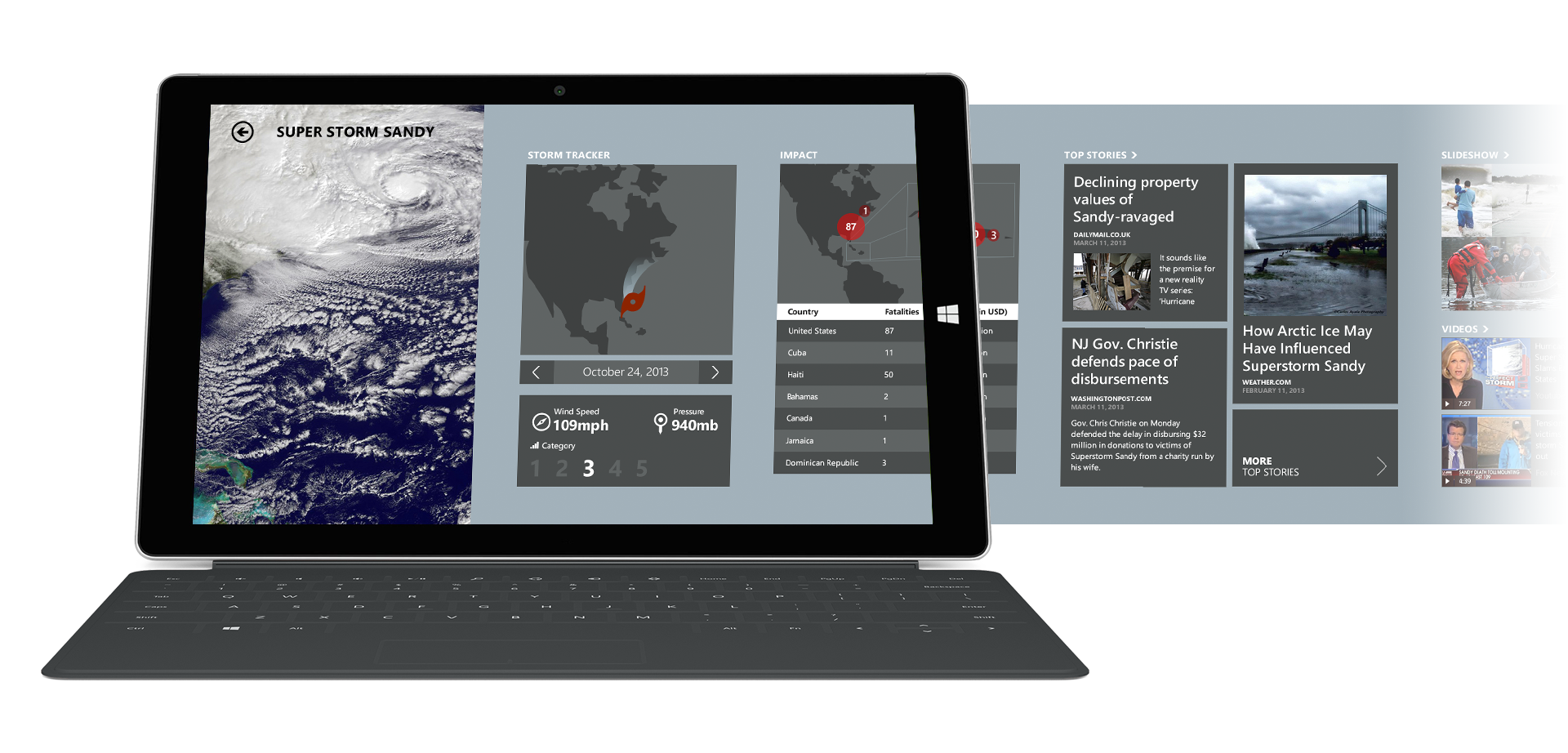 Windows 8.1
As a part of the overall Bing family, our team was tasked with the project of exploring the potential of Bing search integration into the Windows OS. I conducted explorations to examine how we might integrate Bing News vertical content into the upcoming Rich Search feature.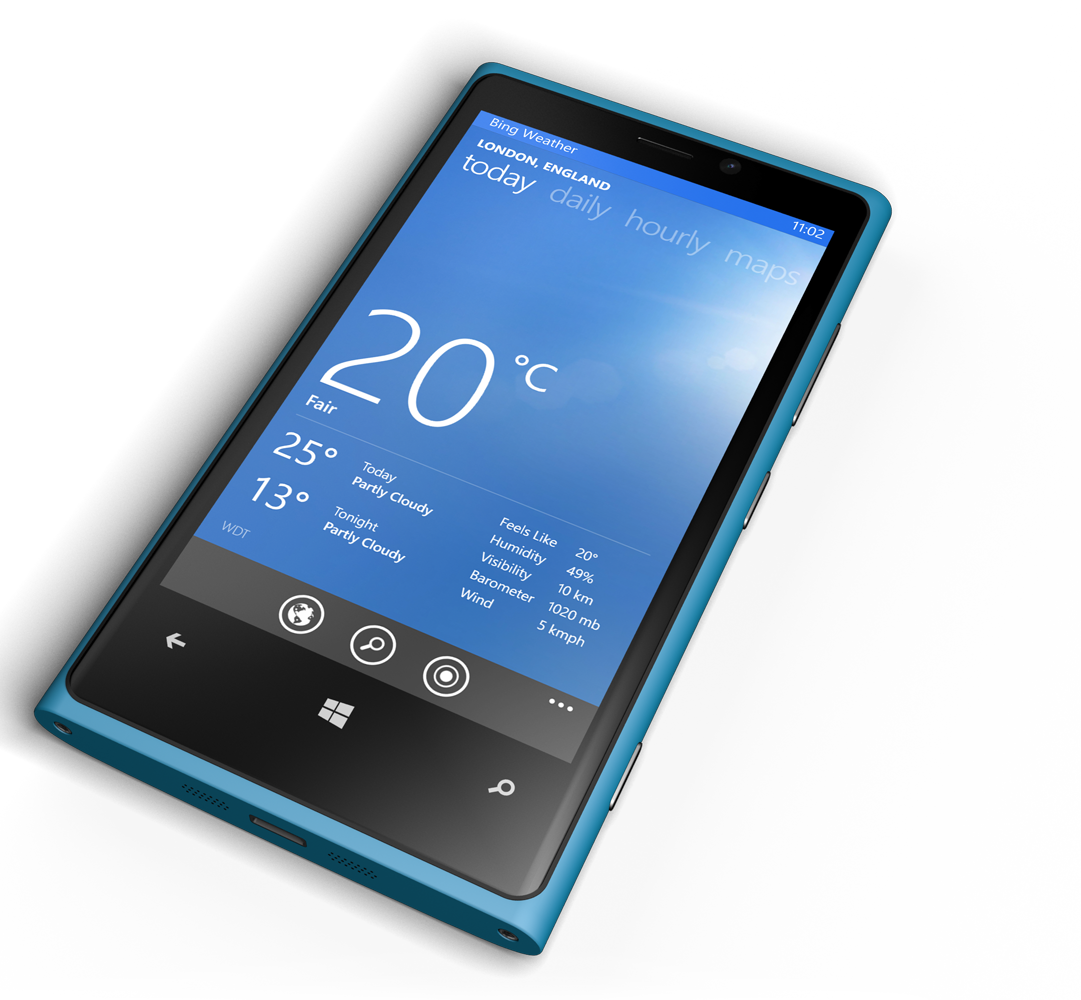 Windows Phone
After succeeding in the Windows arena, our team started focusing on creating mobile phone experiences to further the One Microsoft initiative. I was assigned to the Windows Phone feature team, and focused specifically on ensuring our desktop experience was fully realised on our phones.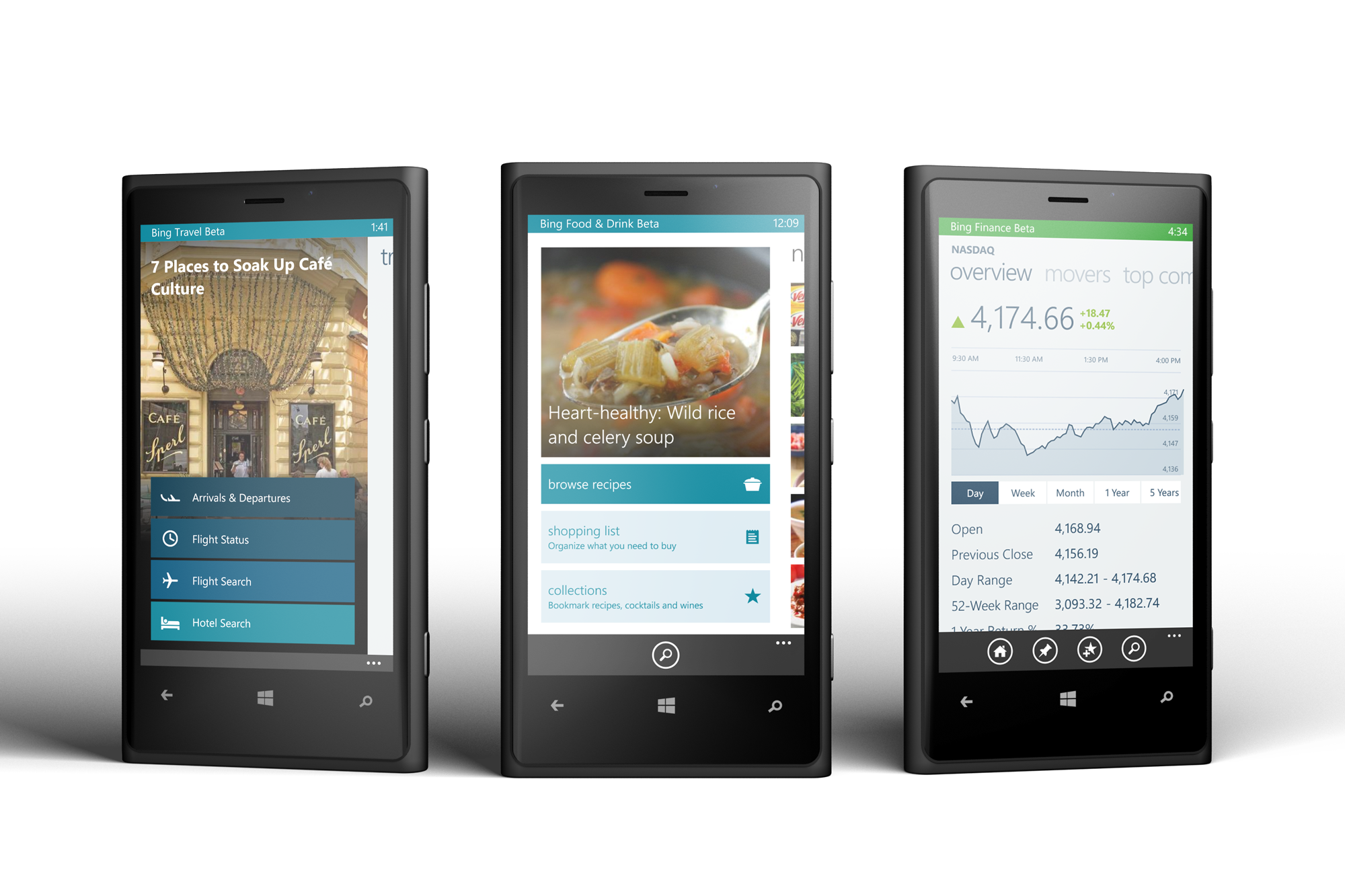 White Label - Custom Hero